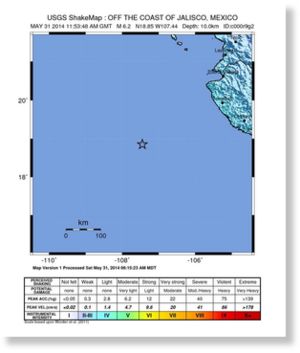 A strong 6.2-magnitude undersea earthquake struck off the coast of Mexico Saturday, US seismologists said.
The US Geological Survey said the quake occurred around 1153 GMT and was located about 184 miles (295 kilometers) southwest of the coastal resort city of Puerto Vallarta.
They had earlier put the quake's magnitude at 6.6.
USGS data